GV Future Cities - Scores BIG!
Stephany Corn
Thursday, January 17, 2019
Garden Valley had 15-20 middle schoolers that worked every Friday and more as deliverables approached and even met 6 times over the Christmas break so they could be competitive against the 37 teams. This is only Garden Valley's 2nd year and first year having 3 teams and all of them placed in the top half. One team took second and another was sixth, what an accomplishment! We took home 3 of the 26 special awards that architecture-engineering companies sponsor. If you see this kids please give them a big kudos for putting in their own time to be successful and competitive in such a great STEM competition. We are still a pretty young team in experience and students age so the other teams better watch out next year we have some new ideas!
Above: Idaho STEM Action Center's special award for the Best City Model, Lusca from the Garden Valley School District.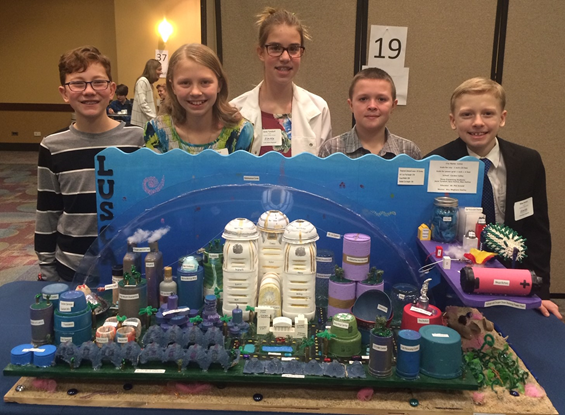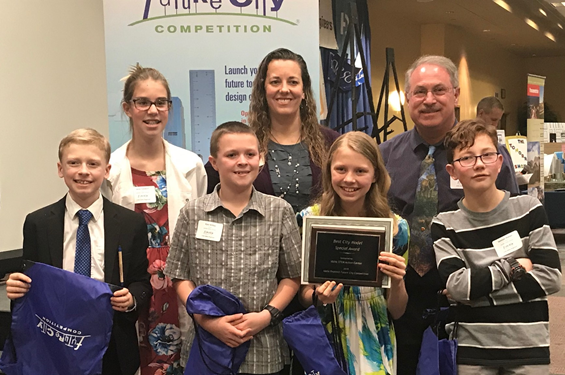 Below: Thunder Falls from Garden Valley School., winner of the T-O Engineers' sponsored special award for the Best Consideration of Air Transportation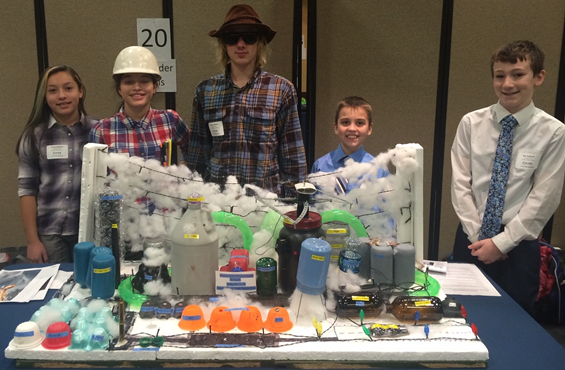 Below: Garden Valley School (Lusca) - winner of the University of Idaho College of Engineering sponsored special award for Multidisciplinary Solutions.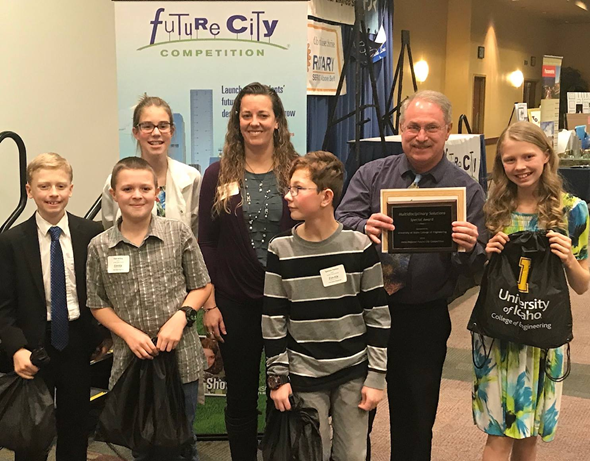 More information about GV Future Cities:
Future City starts with a question—how can we make the world a better place? To answer it, 6th, 7th, and 8th grade students imagine, research, design, and build cities of the future that showcase their solution to a citywide sustainability issue. Past topics include stormwater management, urban agriculture, public spaces, and green energy. The 2018-2019 theme is Powering Our Future! Teams will design a resilient power grid for their future city that can withstand and quickly recover from the impacts of a natural disaster.
Participants complete five deliverables: a virtual city design (using SimCity); a 1,500-word city essay; a scale model built from recycled materials; a project plan, and a presentation to judges at Regional Competitions in January. Regional winners represent their region at the Finals in Washington, DC in February. After completing Future City, student participants are not only prepared to be citizens of today's complex and technical world, but also poised to become the drivers of tomorrow.
This is a BIG accomplishment earned with dedication, committment, creativity and ingenuity. We are proud of all of you Wolverines!